Bio Bruce McLaren
I never had the opportunity of meeting Bruce. His tragic disappearance in 1970 deprived car race people of an extremely versatile individual.
We all know the famous Formula 1 stable which is today managed by Ron Denis.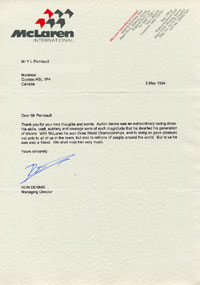 Bruce is one of the rare drivers who won the Grand Prix at the wheel of a car he designed and to have developed during his life racing cars which won the Indianapolis 500 miles, the Can-Am Series as well as the European and American championships of Formule A-5000. As was Colin Chapman at Lotus, Bruce McLaren was a brilliant designer.
He also won the 24-hour Le Mans, 1966 edition, at the wheel of a Ford GT40.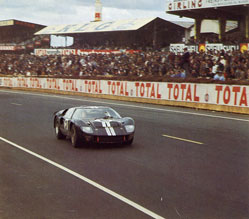 His compatriot, Dennis Hulme, finished second in this race, at the wheel of a GT40.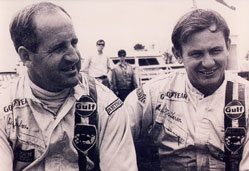 I had the privilege of meeting Dennis at Watkins Glen during an event bringing together the Can-Ams of the era. He was accompanied by Phil Kerr, the ex-manager of the McLaren Motor Racing Team [http://www.bruce-mclaren.com] [http://www.mclarenmotorsport.co.nz].
In the weeks following, I will attach to DREAMSCAR a report I did for Mr. Hulme for Auto Passion.
Since everything is relative, in 1995 I acquired the McLaren Dennis was driving at the time of his victory at the South African Grand Prix in 1972. It was the 5th victory for the McLaren Team, the only victory for the M19 model and the first following the disappearance of its founder [gallerie M19A].