Bio Jacky Ickx
This man's career during which he had 101 professional victories always fascinated me. As skilful in sprints as in endurance and even rally raids, Jacky knew how to be fast in all disciplines.
It was in 1989 on the Watkins Glen circuit that I had the pleasure of first meeting him. I was then the North-American correspondent for the French magazine "Auto Passion". Accompanied by my friend Alain Lecompte, we were covering the FORD GT40 REUNION which would assemble 38 models. Jacky was the Ford's star guest.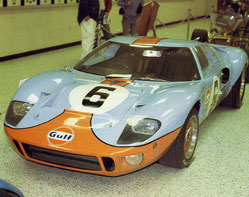 The GT40 is the car which made me discover my passion for car racing. Jacky wond the first of his 6 victories on the Sarthe circuit at the wheel of one of them.
We will shortly be including this report on DREAMSCAR accompanied with several photos taken by Alain.
In the meantime, I invite you to consult the site designed by my Belgian friend, Julien Garnier [http://www.jacky-ickx-fan.net] to find a complete retrospective of Jacky's career.

In 1999, I had the vein of acquiring the Cup taken away by Jacky at the time of his Austrian Grand Prix victory in 1970, and this at the wheel of a Ferrari. It is said that there is no coincidence, what a chance you'll say to own the Cup given to the winner of the Grand Prix when to top it off the driver is your hero!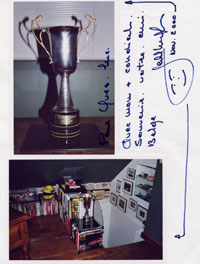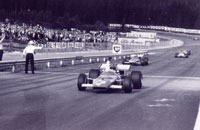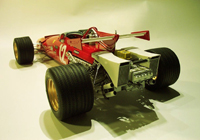 You can look at the following web page for more detailed information about this same Cup.